SOLD IT ~ Beautiful Setting In Broken Top Golf Community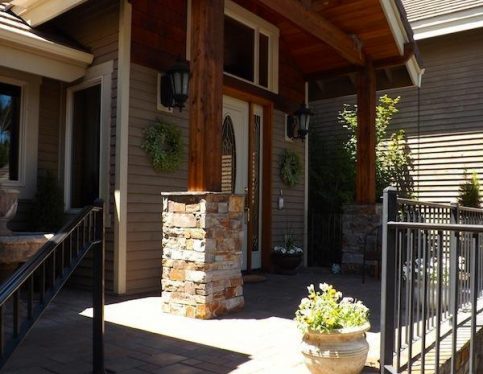 We set out to view homes in quite a variety of settings in the area.  Fine tuning as we looked,  I realized we needed to view larger homes.
They were looking for a home that would accommodate their family of 4 grown boys.  And it was expanding with new little ones as we were looking.   It needed to provide space for enjoying one another when all together and they wanted to have privacy space in bedroom settings.  I found it for them in this lovely home in Broken Top over looking the 17th fairway.  When we walked in, they knew it was the one they wanted to call their home.
With a massive deck spanning the length of the house facing the golf course and a bonus view of the fairway, lake and west to the Cascades.  This home had everything!  Separation of space, individual suites and large open living areas for gathering the family all together.  The over sized triple car garage would serve them perfect too!
A home that will bring joy and wonderful memories to their family and friends for a lifetime…
Here are more photos of this home: