Growing Goodness & Giving Back in Sisters Oregon……….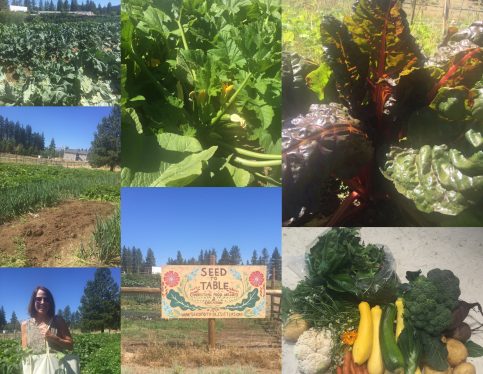 I was out on a normal real estate day – and then….. I receive a text from a place I had not heard of – Seed To Table. I had won a bag of fresh food from them. I was heading to Sisters today anyway – so I made time to stop. Oh My Gosh!! I could not believe when I drove up. What a Beautiful Garden!
These folks are doing all the right things to bring food to others from seed. In my short visit I learned so much! And there happen to be Artists in The garden painting away! Thank you Audrey, Lauren and those I did not meet for all you are doing in giving back to our Sisters community. You Grow It Good! Check this out at http://www.seedtotablesisters.org
They are doing Amazing things in Sisters!